Ready to find the kitchen of your dreams?
A Romsey-based kitchen company, Goodwood Kitchens Ltd specialise in bespoke fitted kitchen installation and trade installations.

Our specialist team is well established as a leading provider of quality installations to private clients as well as local and national house-builders.
About us
Goodwood Kitchens is based in Romsey, covering Hampshire and its surrounding areas. Whether you need a one-off, bespoke kitchen installation, or you're a developer requiring a bulk installation of kitchens for a new estate, we are able to accommodate your needs. Our flexible approach means you can be assured your installation will be completed to an exceptional standard.

Goodwood Kitchens was formed in 1992. With a solid foundation in cabinet-making and renovation, founder Mike Liddiard established a name for himself as a craftsman with a sharp eye for detail. He expanded his cabinet-making business into a bespoke kitchen build and installation company, with his son Henry joining the company in 2009, making Goodwood Kitchens Ltd a strong family led business. They have developed very close working relationships with local kitchen wholesalers, being the preferred provider for a number of local suppliers. In addition, Goodwood Kitchens Ltd are the installer of choice for many local builders and national development enterprises.

With a team of professional and friendly fitters, you are always sure to have the kitchen of your choice fitted with style, efficiency and quality.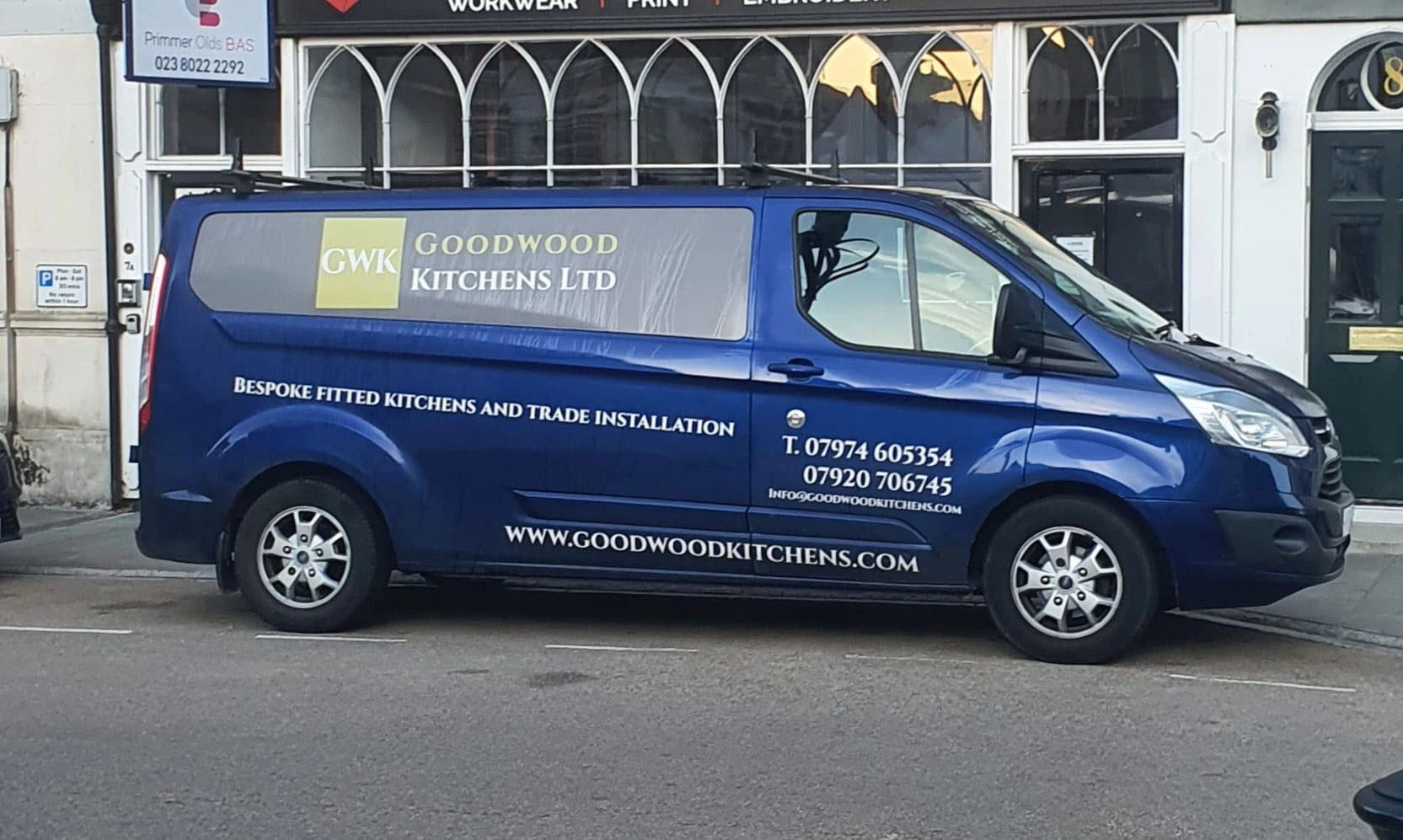 Bespoke Kitchen Installation from Goodwood Kitchens Ltd
Whether you are looking to change your kitchen or to update it, we are here to help. We have worked with clients over the years to create the kitchen of their dreams. From standard and classic to modern styles, we work with you to create your very own dream kitchen. With over 30 years experience in the business Mike is happy to discuss all your ideas; he has an extensive range of kitchens from bespoke to off-the-shelf in his portfolio and will go through designs and styles to create the kitchen you want. From there, he will draw a rough plan with further renders drawn up on the computer to give you a clear idea of how your kitchen will look in-situ. You will get a full itemised estimate so you know exactly where you stand.

Being a Romsey based kitchen company means that our family run business can be the company of choice for you. Our ethos is to work with locally based suppliers keeping the carbon footprint lower and by working with local suppliers, we are also supporting our local economy and community.
Testimonials
"We were very impressed with the work carried out by Mike and his team. They were extremely professional, friendly, tidy and very flexible and patient with me!!! I would definitely recommend them to anyone planning a new kitchen."

"I had a kitchen fitted by Goodwood Kitchens and would not hesitate to recommend them. The service was prompt, reliable and friendly. The resulting kitchen is a pleasure. Thanks to Goodwood Kitchens."
Contact us
Goodwood Kitchens Ltd

54 Ringwood Drive
North Baddesley
Hampshire
SO51 9GY